Dental veneers are very thin pieces of durable, tooth-colored shells that are bonded onto the front of teeth to create a beautiful and attractive smile.  They are generally constructed of a resin-composite material or porcelain and are permanently bonded to the front teeth. It can be used to treat several cosmetic issues, such as chipped, fractured, discoloured, or smaller-than-average teeth.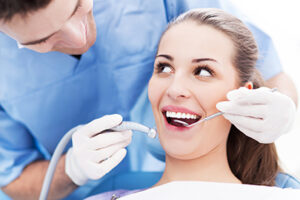 Dental veneers can help in –
Whitening discoloured teeth

Bridging the gap between teeth

Repairing fragile teeth

Repairing broken teeth

Realignment of uneven or broken teeth
Caring for teeth after treatment:
Avoid chewing on harsh items such as pens, ice, or your fingernails.

Never use your teeth to open packaging or condiment sachets.

Avoid chewing food with your front teeth..

Eat harder foods with your back teeth only; break up hard foods like chocolate bars 

Use of a mouth guard is must when participating in sports.
Schedule an appointment at the Royal Dental Whittier today to discuss your options.
Changing Lives One Smile At A Time!
Appointments