Dental cleaning is a form of restorative dentistry that can help in restoring tooth function. Dental cleanings help prevent tooth decay, treat gum disease, and remove plaque and tartar from your teeth. Majorly there are 4 types of dental cleanings –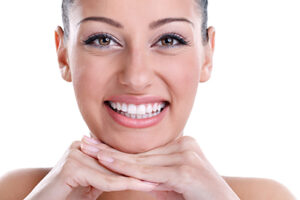 1. Prophylaxis Dental Cleaning
The first step is to call us. Then come in, and together, we figure out a plan to help you get healthy, and in the time frame that works for you. We offer many different dental financing options to help fit your dental care into your budget. We also work very hard to make sure our fees are middle of the pack, while our service, facility, staff, and care provided are the very best. All of these lead to great value and healthy, happy smiles for our patients.
2. Scaling and Root Planing Cleaning
Scaling and root planing cleanings, also called deep cleanings, are used to treat gingivitis and periodontitis by cleaning both the teeth and the gum pockets. Gingivitis deep cleanings are often accomplished in a single dental session. Periodontitis deep cleanings, on the other hand, may need multiple sessions and local anesthetics, depending on the severity.
3. Periodontal Maintenance Cleaning
Periodontal maintenance cleanings are dental cleanings that are also used to treat gum disease. It removes excess plaque and tartar from the tooth surface and gum pockets before smoothing out the roots as needed.
4. Gross Debridement Cleaning
Gross debridement cleanings are the most thorough of teeth cleanings, meant to remove large quantities of plaque and tartar from teeth. Because plaque hardens into tartar, and significant quantities of tartar are particularly difficult to remove, an electrical instrument is utilized to release tartar during extensive debridement cleanings.
At Royal Dental Whittier, we take pride in providing our patients with a fully comprehensive, comfortable, one-of-a-kind dental cleaning experience.

Changing Lives One Smile At A Time!
Appointments