A dental bridge is a false tooth that is used to fill the gap created by a missing tooth or teeth. A gap between your teeth can be harmful to your oral health since it can cause your teeth to move, resulting in a painful change in your bite.
The bridge might be composed of a variety of materials, including gold, alloys, or porcelain. Porcelain is the material of choice for replacing a front tooth since it closely matches with the natural tooth colour.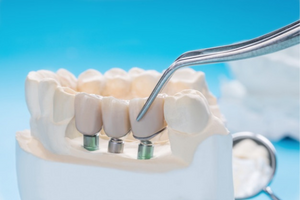 There are 4 types Dental Bridges –
1. Traditional fixed bridge
The most common form of dental bridge is a traditional bridge. A typical dental bridge is made up of a false tooth or teeth that are kept in place by dental crowns cemented onto each of the abutment teeth. It is utilised when you have natural teeth on both sides of a missing tooth gap.
2. Maryland dental bridge or resin-bonded bridge
A Maryland bridge is made out of a metal or porcelain framework that is cemented to the backs of the abutment teeth. Two natural supporting teeth, one on each side of the gap, are used in Maryland dental bridges.
3. Implant-supported dental bridge
In a single process, an implant for each lost tooth is surgically implanted into the jawbone which is followed by a later surgery to place the bridge.
4. Cantilever dental bridge
A cantilever bridge requires only one natural tooth next to the space left by a lost tooth. A dental crown cemented to only one abutment tooth holds a cantilever dental bridge in place.
We offer a dental plan that is ideal for you. Book your appointment today and restore your beautiful smile!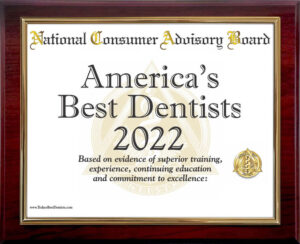 Changing Lives One Smile At A Time!
Appointments