Dental Bonding is a restorative process that includes bonding a tooth-colored resin to a tooth and curing it with the use of ultraviolet light. Bonding is quicker and less expensive than veneers or crowns, and can thus be a good alternative to make small cosmetic improvements to your teeth.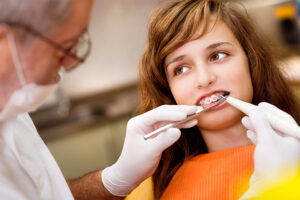 Teeth bonding is done under the situations listed below –
To restore decaying teeth composite resins are used to fill the cavities

To restore teeth that have been damaged or fractured

To fill gaps between teeth

To make stained teeth appear whiter

To correct the shape of teeth

As a cosmetic replacement for amalgam fillings
Advantages of teeth bonding
Dental bonding, like porcelain veneers, may address a wide range of problems, including discolouration, chipping, gaps, cosmetic cracks, and more, all in a single procedure.
Compared to other cosmetic procedures teeth bonding is the least costly cosmetic treatments
Time involvement is minimal. Unlike crowns and veneers, the dental bonding technique can be completed in a single visit.
Dental bonding teeth care
Avoid habits like biting your nails, chewing on pens, ice, or other hard food objects

Avoid tearing things with bonded teeth

Call the dentist if you discover any sharp edges on a bonded tooth
Schedule an appointment today or visit the Royal Dental Whittier to get the best dental solution!

Changing Lives One Smile At A Time!
Appointments